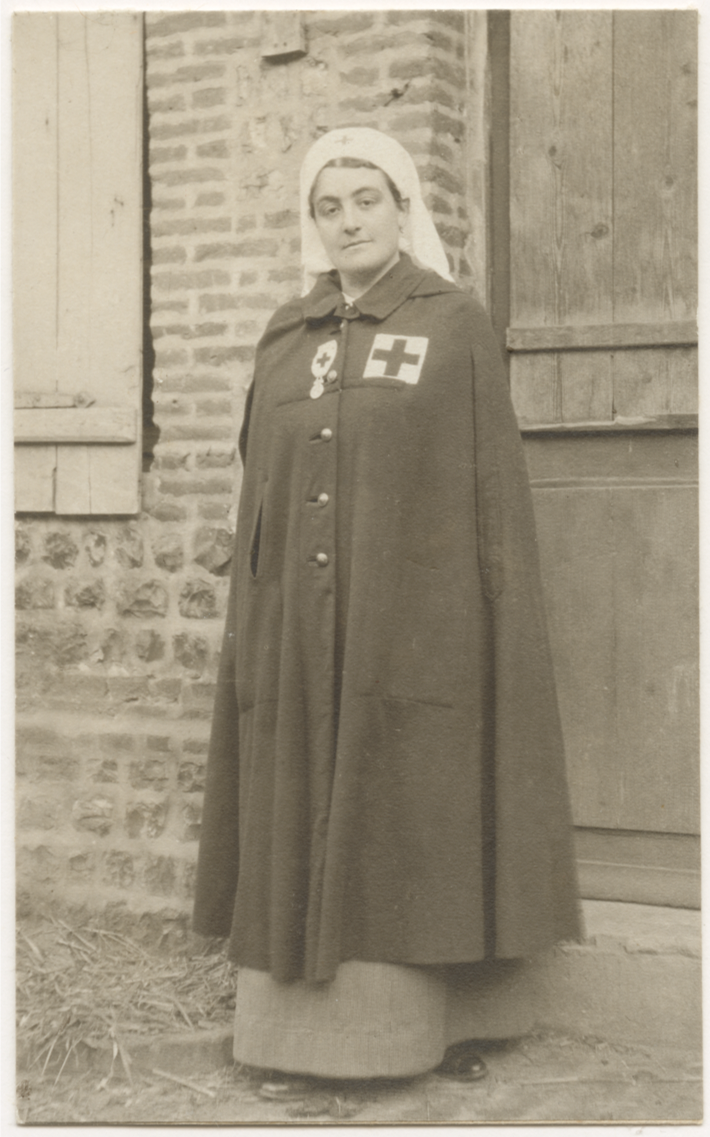 A couple of weeks ago, while I was waiting to attend a champagne workshop organised by La Transmission, I had a chat with Maggie Henriquez. She is the CEO of Krug, and one of the founding members of La Transmission, an association of 9 women in Champagne who "transmit" their knowledge to each other, and to champagne-lovers. We picked up on a conversation that we had last time we spoke, when I had asked her what role women currently played in the cellars at Krug. She had proudly informed me that the Krug team was gender-balanced. In the management team, she presided and her number two was a man, and in the cellar team, the cellar-master was a man, and his number two was a woman.
This time I asked her about Madame Krug. I was curious to know if any of the Mesdames Krugs had played an important role during the six generations since Joseph Krug had created the house in 1843. There was no mention of them on Krug's website, and my superficial search on the Internet hadn't revealed anything. Maggie proudly told me about the key role Jeanne Krug had played during WWI, and that she would send me a press kit about it. Thanks to the info in the press kit, and a few other bits and pieces I found, here is Jeanne's story.
Jeanne Hollier-Larousse was born in Paris in 1880. She was the grand-niece of the famous editor Pierre Larousse (my first French dictionary was a Larousse!). She married Joseph-Samuel Krug (aka Joseph Krug II) in 1904. She was 11 years younger than him. Joseph II was the eldest son of Paul Krug, and the grandson of the founder. He comanaged Krug in Reims with his father from 1903 to 1910, then he managed by himself until 1959. Those were unfortunately not easy times to live and work in Reims. During WWI, the Champagne region lost 50% of its population and 40% of its vineyards were destroyed. Then there was the Great Depression, Prohibition and WWII to contend with. The Krug family, like all the other families in Champagne, were confronted with trials and tribulations.
At the beginning of WWI, Joseph Krug II was drafted and sent to the front. In September 1914 he was captured by the Germans, and imprisoned in camps in Küstrin, Gütersloh and Torgau. He became very sick and weak and was eventually released in the spring of 1917 and sent to Switzerland to be treated. While the men were away fighting the war, and with only a skeleton of staff remaining, Jeanne took over the management of the Krug champagne house. She oversaw the harvests and the production of champagne from 1914-1917. Harvesting during continuous bombing was no easy feat! In some areas, in particular the Montagne de Reims, the grapes were harvested only a few hundred yards from the trenches, and the access roads to Reims were regularly closed, making it challenging to organise the transport of barrels to and from the Krug vineyards. Jeanne was able to correspond with her husband while he was a prisoner. She kept him abreast of progress and relayed his advice to the cellar-master. In her correspondence Jeanne later noted:
"Every time I evoke the wines from 1914 and 1915, I meet general admiration for the fearless dedication of the producers and traders."
As if managing a champagne house during these difficult times wasn't enough work, Jeanne Krug was also a volunteer nurse for the Red Cross. She took care of local families and treated wounded soldiers at the Val de Grace military hospital as well as various others in and around Reims. She was also actively invested in helping with war efforts in Reims. In 1915 an average of 1500 German bombs per day fell on Reims. By the end of the war, 98% of the city had been destroyed. Thanks to Jeanne, the Krug cellars sheltered some of the army reserve troops and citizens of Reims. She even set up an infirmary, a school and a protestant temple in the Krug cellars. Joseph II and Jeanne Krug were reunited in Paris in the summer of 1917 and oversaw the evacuation of the champagne house from Reims, during the very heavy bombings of the last month of the war.
And in case all that wasn't enough work, she also had a toddler to look after. Her only son, Paul Jacques Krug, was born in 1912. I wonder how she balanced work-life-war.
After the war, Jeanne Krug helped create the charitable organisation "Retour à Reims" (Return to Reims). She was also one of the very first women in France to join the City Council. She also helped the "American Fund for French Wounded" build a children's hospital known as the "American Memorial Hospital". Today, it remains a leading French hospital.
During WWII, Jeanne was arrested twice by the Gestapo because of her efforts to help the Allied Forces convince Spain to join them. Her second arrest was in 1944. She was transferred to the Romainville Fort where she became very ill. She was liberated thanks to the intervention of the Swedish Consul in Paris. She died in 1954.
Unsurprisingly, Jeanne Krug was decorated with the well-deserved Croix de guerre, Médaille de la Résistance, and the Légion d'honneur. So Jeanne Krug didn't just keep the Krug House up and running during WWI, which was a feat in itself, she was a war hero! I raise a glass of champagne to this fearless woman!
Olivier Krug, you must be very proud of your great-grandmother!
Photo credit: Archives Départementales de la Marne – Fonds Famille Krug – FRAD051_142J_001