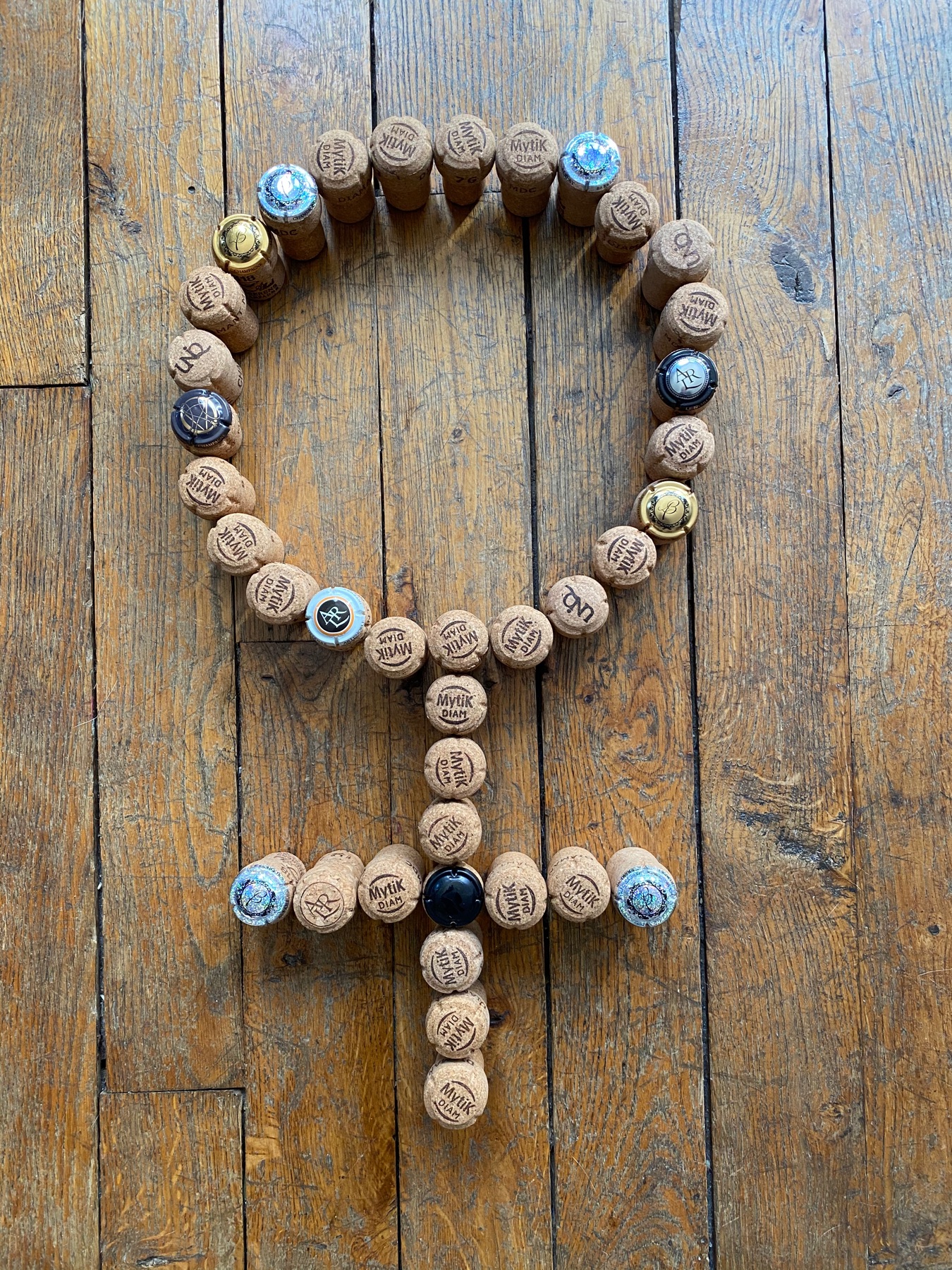 People often ask me: "What is your favourite champagne?". I always answer: "I don't have a favourite champagne, I have favourite champagne moments!". That said, when I know the woman who made the champagne, or the history of the house, it makes the champagne taste even better. So does sharing the bottle with someone I like. If I am sharing it with someone nasty, no matter how technically good the champagne is, it always leaves a bitter taste in my mouth.
Here is a list of champagne houses/producers that have a soft spot in my heart because women play an important role there. The list will make more sense if you attend one of my events!
1 - Champagnes regularly used by Delectabulles
Note: the champagnes above are difficult to find outside of France. If you are in the USA, reach out to IOLA Wines who only imports wines from Italy and France made by women.
2 - Members of La Transmission, Femmes en Champagne
Champagne AR Lenoble: Anne Malassagne

Champagne Boizel: Evelyne Boizel

Champagne Claude Cazals: Delphine Cazals

Champagne Drappier: Charline Drappier

Champagne Philippe Gonet: Chantal Gonet

Champagne Krug: Maggie Henriquez (she left Krug in 2022, but is still a member)

Champagne Bruno Paillard: Alice Paillard

Champagne Tarlant: Mélanie Tarlant

Champagne Taittinger: Vitalie Taittinger
3 - Members of Les Fa'Bulleuses
Champagne Maxime Blin

Champagne Beaugrand

Champagne De Sousa

Champagne Mary Sessile

Champagne Baillette-Prudhomme

Champagne Guy Méa

Champagne Bonnevie Bocart
Note: the champagnes above are difficult to find outside of France.
4 - Houses with female Cellar Masters
Chanoine Tsarine: Isabelle Tellier

Charles Heidsieck: Elise Losfelt

Charles Lafitte: Celine Gasco

de Castelnau: Carine Bailleul

de Venoge: Isabelle Tellier

Deutz: Caroline Latrive

Duval Leroy: Sandrine Logette-Jardin

Eugene Ralle: Nathalie Arnould

Gardet: Stephanie Sucheyre

Gosset: Gabrielle Malagu

Henriot: Alice Tétienne

J. de Telmont: Charlotte Eschbach

Janison et Fils: Nathalie Laplaige

Joseph Perrier: Nathalie Laplaige

Krug: Julie Cavil

Marie Stuart: Isabelle Mary

Perrier-Jouët: Séverine Frerson

Ployez-Jacquemart: Laurence Ployez
5 - Houses with a female President
ABELÉ 1757

AR LENOBLE

BESSERAT DE BELLEFON

BISSINGER & C°

CRISTIAN SENEZ

DELAMOTTE

DOM PÉRIGNON

DUVAL-LEROY

EUGÈNE RALLE

LECLERC BRIANT

LOUIS MASSING

MERCIER

MOËT & CHANDON

MOUTARD

SALON

SOUTIRAN

TAITTINGER
6 - Houses whith a female Managing-Director
ABELÉ 1757

BRUNO PAILLARD

CATTIER

CHARLES MIGNON

CRISTIAN SENEZ

DELAMOTTE

EUGÈNE RALLE

GREMILLET

HENRI GIRAUD

LAURENT-PERRIER

LOUIS MASSING

POL ROGER

POMMERY

SALON

THIÉNOT
7 - History of Champagne
Veuve Clicquot

Pommery

Laurent-Perrier

Henriot

Krug

Roederer

Bollinger

Pol Roger
Note: you can find out more about their roles next time I host a "Bubbly Badasses" webinar