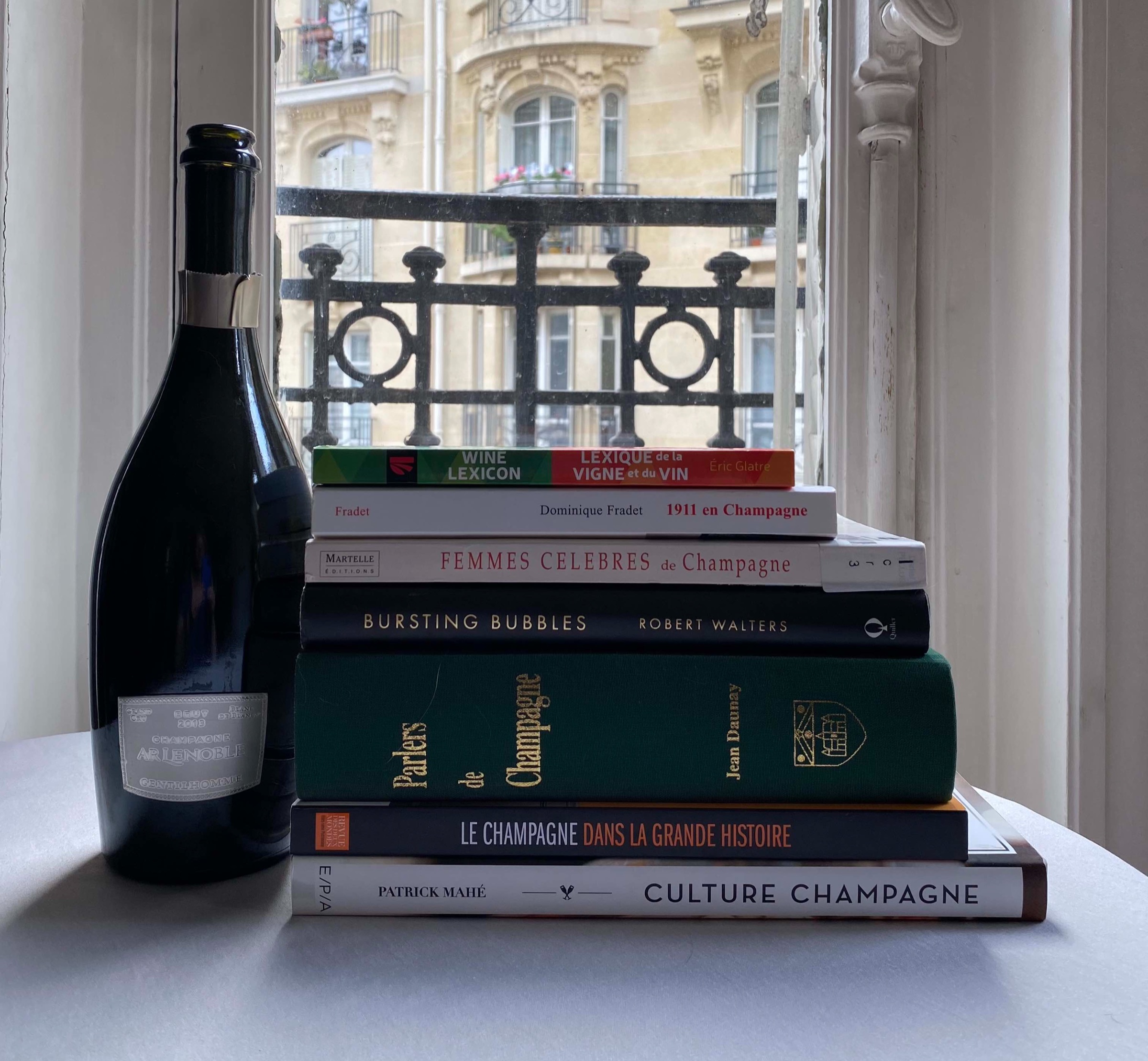 Books
On Champagne, A Tapestry of Tales to Celebrate the Greatest Sparkling Wine of All, compiled by Susan Keevil. A chapter devoted to the Widows.

Cellar Masters of Champagne, a beautiful bilingual book published by Editions d'Autils. They have profiled 20 cellar masters from the most renowned Houses. And guess what? 4 of them are women: Caroline Latrive from Champagne Ayala, Julie Cavil from Krug, Séverine Frerson from Champagne Perrier-Jouët and Nathalie Laplaige from Champagne Joseph Perrier. Here is an extract.

Champagne, How the World's Most Glamorous Wine Triumphed Over War and Hard Times

, by Don Kladstrup, Petie Kladstrup. I bought the e-book on Google Books. I found it book very entertaining!



The Widow Clicquot: The Story of a Champagne Empire and the Woman Who Ruled It, by Tilar J Mazzeo

La Champagne, Le Champagne & Les Champenois, by Yoko Bubble. A handmade book to celebrate handcrafted champagne.

Bursting Bubbles, A Secret History of Champagne & the Rise of the Great Growers, by Robert Walters. Here is a great book review that will give you an idea of what you will read!

Livre d'Or du Champagne, by François Bonal. It is FREE and translated into English. I recognised parts of Bonal's encyclopedia when I read the history sections in Liem's book.

The Champagne Guide - 2020-2021, by Tyson Stelzer. Great encyclopedia to have at home for when you want to look up any wine that you may have just popped open. An e-book version is also available.

Champagne: The Essential Guide to the Wines, Producers, and Terroirs of the Iconic Region

" by Peter Liem. This is the "bible" you need to read first. Instead of buying the hardback, I bought the e-book on Google Books.
Online